Statement From Dr. Garrett Wilcox Concerning the Reopening of Schools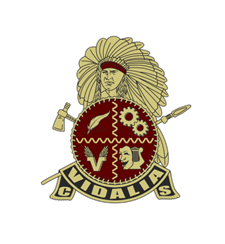 ---
STATEMENT FROM SUPERINTENDENT DR. GARRETT WILCOX
As we approach the proposed opening of our district's schools this Friday, it has become apparent that we will not be able to achieve that goal. Over the past couple of weeks, we have seen a rise in positive cases in our community, which has begun to affect every demographic and age group.
Although our teachers are prepared to begin the school year this Friday, we feel that it is in the best interest of our students, teachers, and staff that we postpone the beginning of the year for two weeks. We are aware that without a vaccine that this virus will be with us for an extended period of time, but hopefully, this two week period will allow this surge in cases to reduce and will enable us to begin our school year in earnest.
It is now our plan to reopen on Friday, August 21st. This will also include those who have chosen to participate in the Virtual option.
I ask that as we go through this season of trials and tribulation, that we remember that this is a shared experience. COVID-19 is the problem, not each other. Everybody is vulnerable to this unseen disease, and everyone needs to do their part to help eliminate it. We apologize in advance for any inconvenience that this may cause our parents, but truly believe that this is the right thing to do.
Despite these uncertain times, I am confident that TOGETHER we will overcome this season of chaos and that we do indeed have better days ahead.
Dr. J. Garrett Wilcox
Superintendent Vidalia City Schools