VHS Food Nutrition and Wellness Program Receives Grant!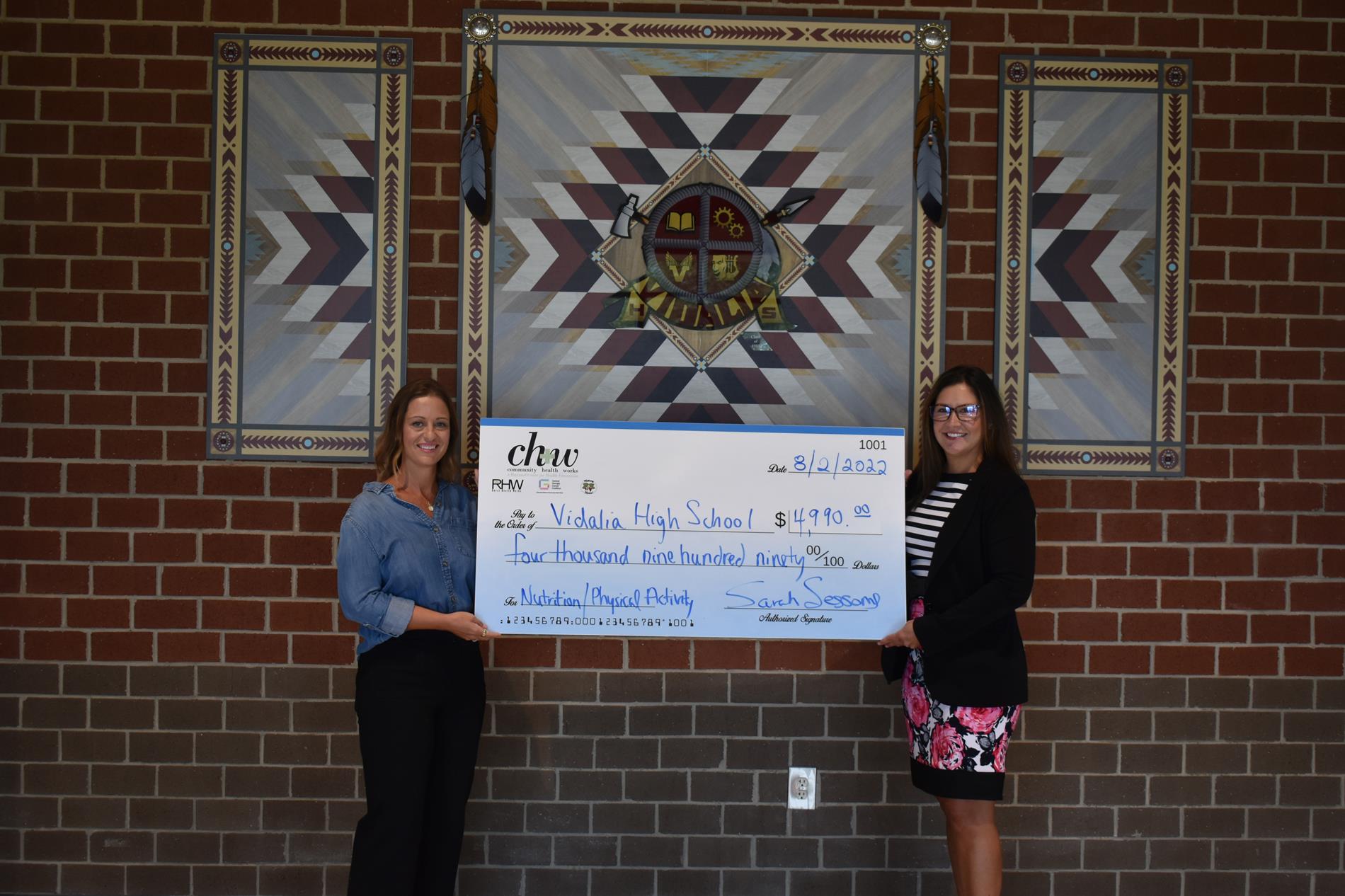 ---
The Food Nutrition and Wellness Class at Vidalia High School was recently awarded a $4,990.00 Grant from Rural Health Works, Inc./Community Health Works in Macon, Georgia.
In her third year as the Consumer Science instructor at Vidalia High School, Amanda Mosley said the grant will be used to "create a classroom environment that provides hands-on experiences and individualized knowledge about each student's overall health and fitness."
"Upon completion of my first year in this position, I realized that a large number of high school students do not put much thought into what they eat or prioritize their physical fitness," said Mosley. "For most of my students, food choice is heavily reliant on convenience and price. This grant would enhance my curriculum and students' knowledge of their overall wellness and physical fitness."
Mosley said that she had applied and received two mini-grants in November with the help of Ursula Spence (Director of Programs) at Rural Health Works, Inc./Community Health Works in Macon, Georgia. "Over the summer, I received the first mini-grant for $450.00 for use in our garden. Then in the late summer, Mrs. Spence reached out to let me know the second grant for 4,990.00 was approved! This money will be spent on equipment and products geared to promote healthy nutrition and exercise taught in my Food Nutrition Wellness and Food for Life classes."
The Food, Nutrition, and Wellness class is designed as a foundational course that generally consists of 35 students. The class is usually composed of 9th graders (15-year-olds) and 10th graders (16-year-olds). Throughout the semester, students are introduced to various types of exercise: walking, running/jogging, yoga, jump rope, dance, circuit training, flag football, soccer, basketball, etc. "For some students, this is their first experience participating in these forms of exercise," said Mosley. "While learning about the benefits of exercise, students also learn foundational knowledge about meal planning using the six essential nutrients. At the end of the semester, students will use the knowledge gained to create healthy meal options."
The Food for Life class builds on knowledge learned from the first course, Food, Nutrition, and Wellness. This class generally consists of 35 students who are in 10th, 11th, or 12th grade. Students will learn what nutritional needs are important to each life stage learned. Mosley says, "Students in this class have a greater understanding of how your overall wellness is impacted by your eating habits and exercise routine. At the end of the semester, students will create a monthly meal plan based on their body type (BMI) and physical activity. Students take a trip to the grocery store to shop the perimeter to locate healthy meal options on a budget."