Scholarships Named for Longtime Vidalia Mayor Awarded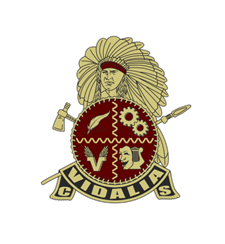 ---
ESG's co-founders, Mr. Clay Sykes and Mr. Dan Groselle, recently were honored to present the first two $500 scholarships in honor of the late Ronnie Dixon, former Mayor of Vidalia. Mayor Dixon's wife, Sandy Dixon, was joined by their three sons, Hugh, Randy, and Rad Dixon, as well as Ronnie's brother, Wendell, in presenting the scholarships.
The Ronnie Dixon Memorial Scholarship fund's first recipients were Vidalia High School graduates, Mr. Caiden White (present), and Ms. Jha'Deya Rhymes (represented by her mother). Each applicant was required to complete a scholarship application, provide a letter of reference from a teacher, coach or faculty member, and write an essay entitled "If I were Mayor of Vidalia for a Day." The essay's focus was to explain what they would do if they were Mayor for a day to contribute to the legacy of Mayor Ronnie Dixon and Vidalia's future.
Caiden White plans to attend Kennesaw State University, while Jha'Deya Rhymes will be attending the Georgia Institute of Technology. We congratulate both of these students for their academic and humanitarian accomplishments and wish them all the best for their future endeavors.

The Ronnie Dixon Memorial Scholarship is made possible through funding by Mr. Clay Sykes and Mr. Dan Groselle, who had worked with Mayor Dixon since the early 1990s. Mayor Dixon was instrumental in encouraging both Mr. Sykes and Mr. Groselle to leave a major corporation and pursue their dreams by starting a utility operations company known as ESG Operations, Inc. Mr. Sykes and Mr. Groselle honor Mayor Dixon's legacy by agreeing to fund this scholarship in Mayor Dixon's name perpetually.

Applications for 2021 scholarships will be available through the Vidalia High School Guidance Counselor's Office.
(Story & Photos Courtesy City of Vidalia & ESG)