Boston Set to Lead JDD!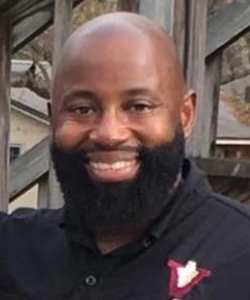 ---
Vidalia City Schools is proud to announce the appointment of Brandon Boston as the new Principal at J.D. Dickerson Primary School. Boston, who has served as the Assistant Principal at J.R. Trippe Middle School for the past five years, replaces Brenda McLain, who moves to the Central Office.
Boston, a native of Laurens County, has over 15 years of educational experience starting his teaching career as a 4th-grade teacher at Northwest Elementary School in Laurens County. Boston says he is more than ready to move forward, building on the foundation laid before him. "I am eager to build on the foundation that was laid by former administrators. I am pleased to work with amazing teachers that want to see all students grow academically, socially, and emotionally."
Vidalia City School Superintendent, Dr. Garrett Wilcox, states that the system is fortunate to have quality people like Boston, "Brandon has been constant in the system for several years now, and we are very fortunate to have him as an administrator in our system. We look forward to great things from him, the staff, and the students next year at J.D. Dickerson Primary School."
Boston is married to the former Ashley Collins, a graduate of Vidalia High School, and is a 4th- grade teacher at Sally Meadows. They have three children, Deidra, Brody, and Blaze, who all attend Vidalia City Schools. "We are all proud to be a part of the Vidalia City Schools and the Vidalia community," added Boston.
Boston has already hit the ground running, bringing together the JDD Leadership Team for a productive retreat last week, and says that he looks forward to working together with everyone to help JDD even better than it is. "I will work together with all stakeholders to provide our students with the best educational experience to meet all their needs. My door is always open, and I welcome your input. I am looking forward to working with each of you as we strive for greatness at J.D. Dickerson."