Vidalia City Schools Receive Large Grant for Literacy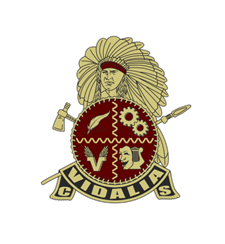 ---
The Vidalia City School system has been awarded a 2.98 Million Dollars in a Literacy Grant from the GA Department of Education.
The Grants are part of the Literary for Georgia (L4GA) program, which provides funding for local school systems for Literary Instructional Programs as well as resources, materials, and professional learning and training for children as young as one through the 12th grade.
Vidalia City Schools was awarded 2.98 million over five years, and Vidalia City Schools Federal Program Director Tammy McFadden says this is a welcomed award. "We are excited to be able to provide additional resources for our students and teachers. These funds will allow us to work with the individual schools to address the students' needs and then provide the resources to implement the programs that are needed."
"The announcement of the grant award could not be timelier," said Vidalia Superintendent Dr. Garrett Wilcox. "Due to a reduction in revenue at the state level, our funding is being cut by 11% for the upcoming school year. These funds will go a long way to provide resources for our faculty and students, as the system continues to concentrate on overall literacy improvement." Wilcox added, "I would personally like to thank Tammy McFadden, VCS Federal Programs Director, and our principals for all their efforts preparing the grant application."
Only 23 schools across the state were awarded the grants including Toombs and Treutlen in our area.
Introduced in 2016, L4GA is a unique approach to improving literacy that pairs community-driven action with research-proven instruction. In its first round, funded by a federal Striving Readers grant of $61.5 million, 38 school districts partnered with early learning and care providers as well as community organizations to implement community efforts and improve classroom instruction. By working together, schools, early learning providers and caretakers, and community leaders are moving the needle on literacy – in 2019, third-grade students showed significant gains in English Language Arts and grade-level reading.