Nutrition Department Honored for Work During Pandemic!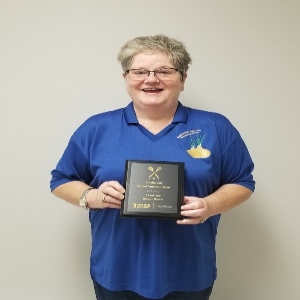 ---
The Vidalia City School's Nutrition Department has been recognized as a "School Meals Hero" for their work during the last year in the face of the pandemic.
No Kid Hungry Georgia awarded the honor to Denise Parson and the workers in the Nutrition Department for "their commitment to ensure that students have the nutrition they need to learn. For over a year, schools across Georgia have stopped at nothing to shift operations and adapt their meal programs to curbside pick-up, home-delivery and classroom feeding," said Associate Director Eleni Towns.
Parson, who is in her 8th year as School Nutrition Director, says that she and her staff appreciate the recognition. Still, the real heroes are the kids, "I'm glad that we were able to provide meals for our kids during this challenging time, and I am grateful for our staff who went the extra mile to make this happen. But, the real stars in this are our kids. They stood tall in the face of something that we have never experienced and hopefully never will again, and they did all they could to continue learning and carry on a normal routine as best they could. We are proud to have been able to serve them and will continue to do so."