Gillies Addresses Kiwanians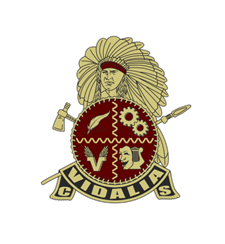 ---
A veteran educator with 14 years in the classroom, Amy Gilllies has taken her talents and calling to new heights. Gillies, who taught in the Vidalia City School System, is now the instructor for Southeastern Early College Career Academy's (SECCA) Unmanned Aircraft Systems pathway.
Gillies, who once worked in the Aeronautics industry at Parker Hannifin in Dublin, addressed the Vidalia Kiwanis Club on Tuesday, explaining the program's ins and outs, which is currently serving around 40 students.
"I get to prepare the students for not only learning how to fly the unmanned aircraft (Drones), but I also prepare them to become FAA-certified," said Gilles.
The course which is being taught at Vidalia High School gives the students the ability to take their knowledge and expand it beyond just recreational flying "there are so many opportunities in various fields for those who can get their license," added Gillies. "From Agriculture to Real-estate, drones are being used in so many businesses, and the pay isn't bad either." Gillies said the current pay scale for a full time licensed pilot, ranges from "$55,000 to $90,000 per year." Part-time pilots can command upwards of $35.00 per hour.
SECCA is an educational partnership among four school systems (Montgomery County Schools, Toombs County Schools, Treutlen County Schools, and Vidalia City Schools) and Southeastern Technical College (STC). SECCA is the first charter school/regional career academy partnership in Georgia, where students from more than one school district attend classes together.